I'm really struggling with the idea that we could be liable for £50bn.
According to this: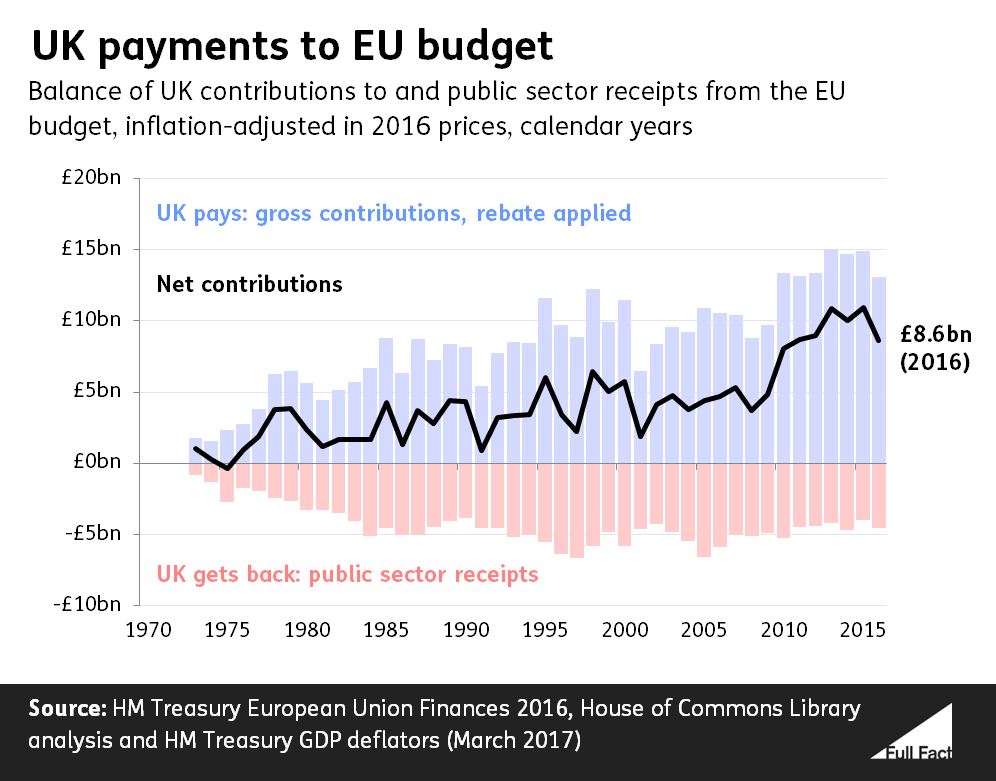 We are net contributors to the tune of about £8.6bn. That means we have financial commitments which cannot be terminated equivalent to 6 years of payments. I really wonder how they've calculated this?
Looking at various data available I came up with a rough Balance sheet / Market Cap value of approx £110Bn. On a pessimistic stance this could be divided up per citizen (rather than per share based on investment). In which case we are due back £14bn off the bill. Either way its very hard to see an organisation with a value/spend of £110bn, having £50bn of ongoing liabilities apportioned to a country which contributes approx 10%. I would have thought our maximum liability would have been 3 years, less current cash in the bank.
So something closer to half.
Anybody with a view?